World Social Work Day 2018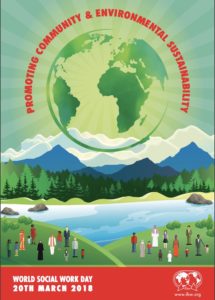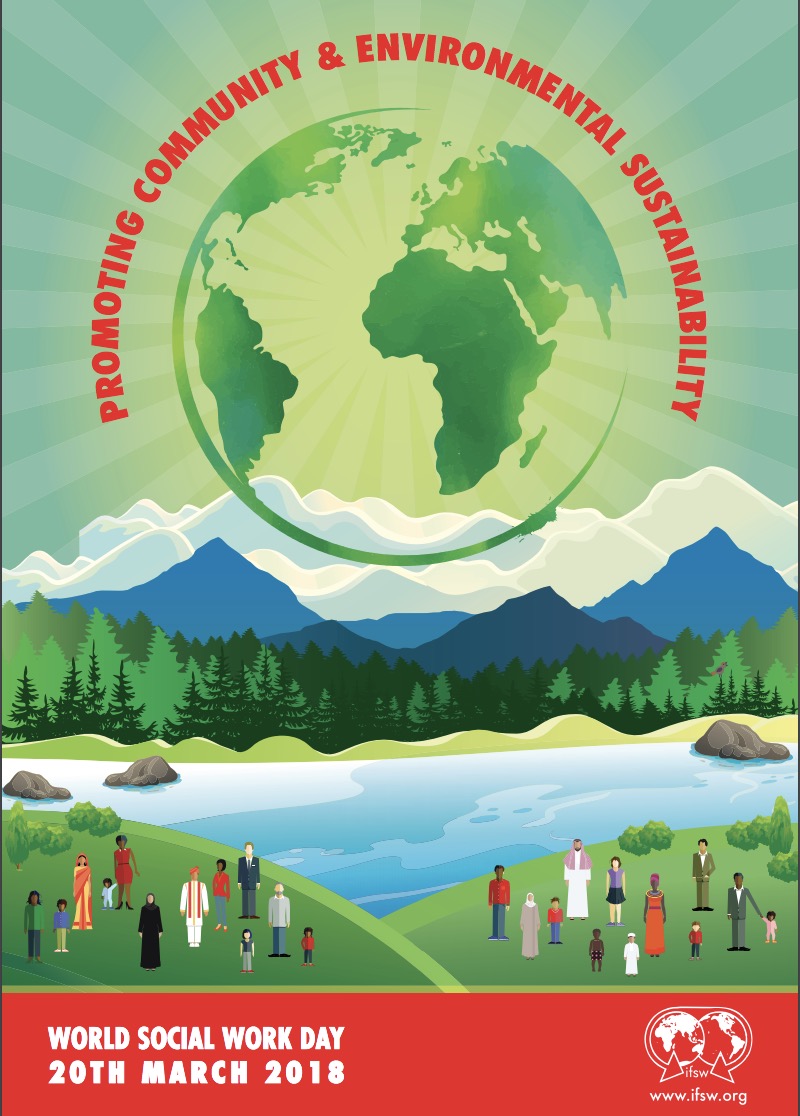 The 2018 World Social Day highlights 'Promoting Community and Environmental Sustainability'. This is the second and final year of this theme of the Global Agenda for Social Work and Social Development.
World Social Work Day will be on the 20th March 2018. It is the key day in the year that social workers worldwide stand together to celebrate the achievements of the profession and take the theme message into their communities, workplaces and to their governments to raise awareness of the social work contributions and need for further action. #WSWD18
Interested in the history of World Social Work Day? Read more about it here!
All social work partners and members are welcome to co-brand the WSWD poster by adding their logo alongside the IFSW logo.
Download the 2018 WSWD poster in English
Submit Poster
Poster Translations
Video Messages
Events
Events on World Social Work Day 2018
IFSW is organising events on World Social Work Day as part of its representation work at the United Nation offices in Geneva and New York. More information about our work at the United Nations can be found on our Work at the United Nations Hub.
Please find below more information on these events, including on how to register: